Company
The necessity to increase productivity and quality control at production units opens the need for the development of especial solution

s.

Namely customize tools, control equipment, manipulators and automations.
MDU was created within this context. Essentially by the demand for special production solutions for the production line of Autoeuropa, a Volkswagen car factory located in Portugal, near Lisbon.
Now, with nine years of experience on the conception and manufacturing of special equipments the scope of our clients has increased. Presently, we still work in innovation projects for several diferent markets, such as: automobile industry, aeronautics, pharmaceutical, heavy industry handling systems, software development, etc.
The continuous grouth of our company leads to us to the acquisition of several manufacturing tools, software and assembly installations.

Working method
MDU supplies "turn key" solutions. For client demanded projects or coordinated and developed together. Some projects start only with the need for a solution. The design of the equipment to solve that solution arises with the correct interaction between client and our project department.

Starting from the specifications the work follows the steps:
Mechanical, electrical, pneumatical and automation project
Manufacturing of mechanised parts
Acquisition of mechanical and electrical components
Assembly
Tests and presentation to client at out facilities
Assembly at client's location, stat up and baby sitting
Teaching of maintenance teams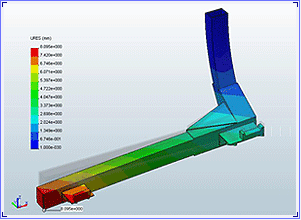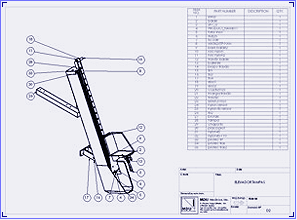 Main

equipments are supplied with a

operational

manual

,

including:
Drawings off all components
Maintenance instructions
List of spare parts
Electrical and pneumatical projects


Objective

To assure the main priorities to the client the following steps are considered:

Clear identification of client's specifications


Presentation of proposal


Definition of a timing plan


Quality control during all the project, construction and assembly



Project

The mechanical project is developed using Solid Works design software.
Each part, component and assembly is designed using this software. This technique allows the client to see the final solution before it is built. It is possible to change the equipment before it is built. A significant cost reduction is possible and turns the clients acceptance of the equipment easier.
The same approach is used to make special studies on existent equipments at the client facilities. Allows to understand possible changes and investments. For new products or simply to increase production or quality.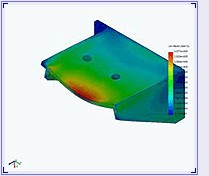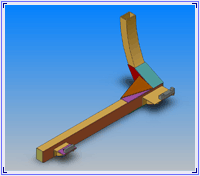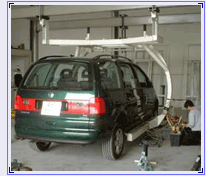 Stress analysis on line carriers doe to some design changes
| | | |
| --- | --- | --- |
| | | Power train assembly line |
| | | |
| --- | --- | --- |
| | | Equipment to assembly automatic gear boxes |
| | | |
| --- | --- | --- |
| | Motorised battery chargers | |
| | | |
| | | |
| --- | --- | --- |
| | Line skids changed to work with new model | |
Production
The mechanical parts are built at a several MDU's partners.

All the wending, assembly, electrical and pneumatical circuits are done at our installations. Including tests and introduction to client.